Real Special Ltd. is an internet-based company that was formed in 2004. Our company offers a specialised range of products for those needing support with; dyslexia, dyspraxia, dyscalculia, autism, memory problems, spelling and reading difficulties, sensory impairment, and more. The range is predominantly software and is for use in homes, schools and other educational establishments.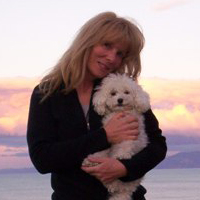 Carole Bennett
B.Ed (Hons), DASEHIC, M.Ed, BA (Communication)
Hi, my name is Carole Bennett and my husband Tony and I are the directors of Real Special Ltd.
I have extensive experience in working as a teacher in mainstream, in special needs settings, and as a teacher of the Deaf both in New Zealand and the UK. As a family, we moved to New Zealand in 2001, and became proud New Zealand citizens in 2005.
My role is to be in charge of sales and customer service. Products on our website are ones I can personally recommend, and as we are not linked to any one supplier, offer impartial advice.
We are based in beautiful Nelson, but distribute products all over New Zealand and abroad so please don't hesitate to contact me on: carole@realspecial.co.nz