Dyslexia screening can be fun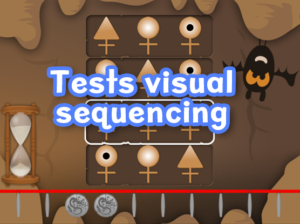 Nessy believes that all students should be screened for dyslexia by the age of 7 to identify and support all struggling readers in the classroom. This dyslexia test provides a snapshot of learning abilities linked to dyslexia and because it's games based, students have fun without realising they are being assessed.
Assessment game 1: Visual Word Memory
Using commonly misspelled words, hold a visual memory of a word and find the correct match.
Assessment game 2: Auditory Sequential Memory
Listen to a series of instructions and follow them in the correct sequence.
Assessment game 3: Visual Sequential Memory
See a sequence of graphic symbols and find the correct match. Speed and accuracy are scored.
Assessment game 4: Processing Speed
How quickly can a sequence of symbols be matched to numbers.
Assessment game 5: Phonological Awareness
Complete a variety of phonological activities: phoneme omission and addition. Phoneme manipulation. Phoneme sequencing.
Assessment game 6: Working Memory
Listen, then recall a sequence of numbers in reverse order.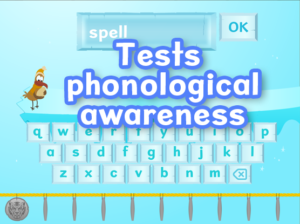 Covers age ranges 5-7, 8-10 & 11-16
Each assessment game tests memory and learning skills in key areas affected by dyslexia
Teachers can review all student results in one place
The assessment reports are easy to understand so no teacher training is required
Children are motivated to complete the games by collecting yetis and don't realise they're being assessed.
Encourages repeated gameplay with 3 pathways up yeti mountain
Nessy's 3 Steps to Dyslexia Success