Spelling Tutor is a personalised, structured program which teaches around 90% of the words we use every day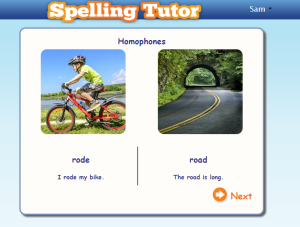 Learning to Spell is an exercise in retaining visual information. The scientific research on how we learn says the best way to retain information is through Spaced Repetition – practising the same word over and over, with larger and larger gaps between repetitions.
However this is not practical in a classroom situation, and even 1:1 it is very hard to work out which word should be practised each day. That is why Spelling Tutor was created.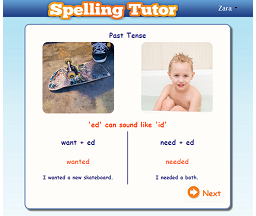 Spelling Tutor creates a personalised learning program for each pupil. Words a pupil struggle with are repeated again and again, with larger and larger gaps between tests, until the spelling has been transferred from short term to long term memory. Words they do know how to spell are only tested once.
Spelling Tutor uses Spaced Repetition to decide which words to teach, and creates a personal list of words to learn from the pupil's mistakes. These words are tested again and again, with larger and larger gaps between each test, which transfers the spelling from short term to long term memory.
This innovative program asks pupils to write sentences and words from dictation, because writing is the best way to learn spellings.
The pupil then marks their own work, which further reinforces the correct spelling and encourages them to take ownership for their own learning.
Spelling Tutor works because:
It is a personalised program, based on pupil's mistakes.
Pace is matched to the pupil's ability.
It is based on the latest research of how we retain information.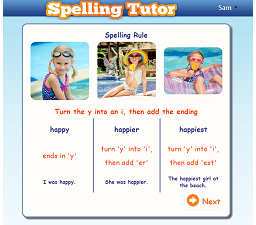 Spelling Tutor is the only intervention to use spaced repetition to commit the word to long term memory
Spelling Tutor recognises the importance of linking spelling to handwriting (muscle memory)
Spelling Tutor places words in sentences to aid vocabulary understanding
Spelling Tutor reinforces spelling rules and patterns, explaining them to the pupil
Spelling Tutor is flexible, allowing the teacher to add words if required
All schools are welcome to trial of Spelling Tutor before buying.
A school license is for all students enrolled at a school, and they can play at school or at home.
Special introductory NZ prices – please register your interest in a free trial.